When talking with couples about engagement sessions we try to center the location around something special to them. A quiet place they escape to together, where they first met, where he proposed. A lot of the time we get open answers or a location that just isn't feasible. In the case of Erin and Will we got two answers, "the fire department and the fair," and they made both of them happen.
On a cold, overcast, day in late December, we met out at the fire department located across the street from the Turlock fairgrounds. Being a firefighter himself, Will was able to get us into the fire department where we took some sweet and fun portraits staged around his favorite truck at that department.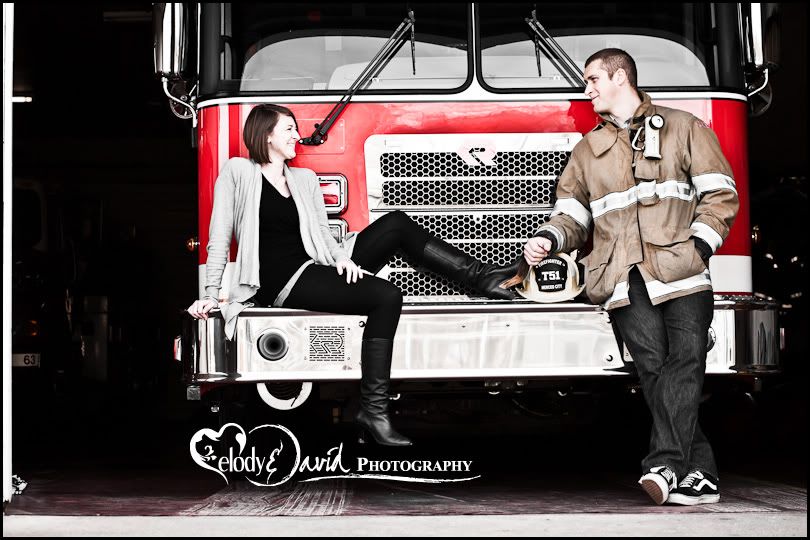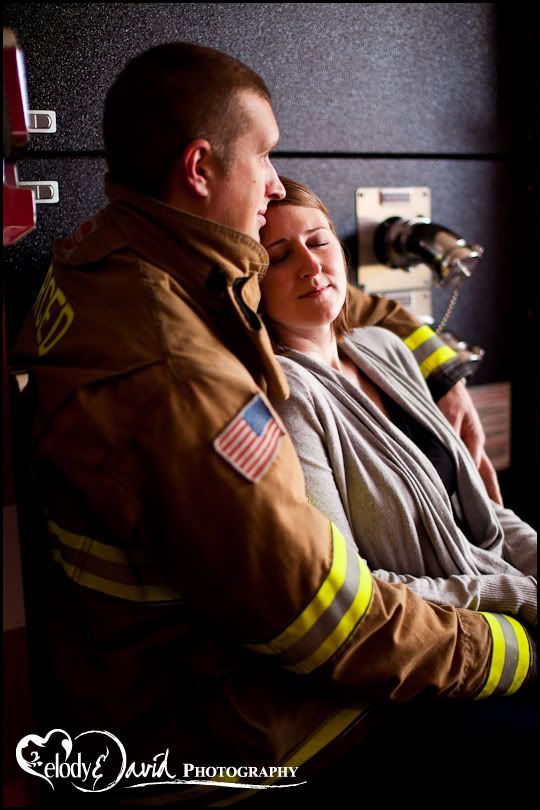 Then we headed over to the fairgrounds where these two first met. Unfortunately, there is no fair going on right now, but they did have a hookup that got us a key for the day. We wandered around and took shots in front of stables and the like. I think we were all rather fond of the rustic look of the stables. More importantly, I for one was fond of all of Erin's expressions. It made culling their photos extremely difficult, "I like this one because Erin's smile is gorgeous, but in this one she's got this wistful look about her." Seriously, we're talking about the exact same pose but she'd do something with her eyebrow in one that she didn't do in the other and I'd be like, "Oh, I like that too!"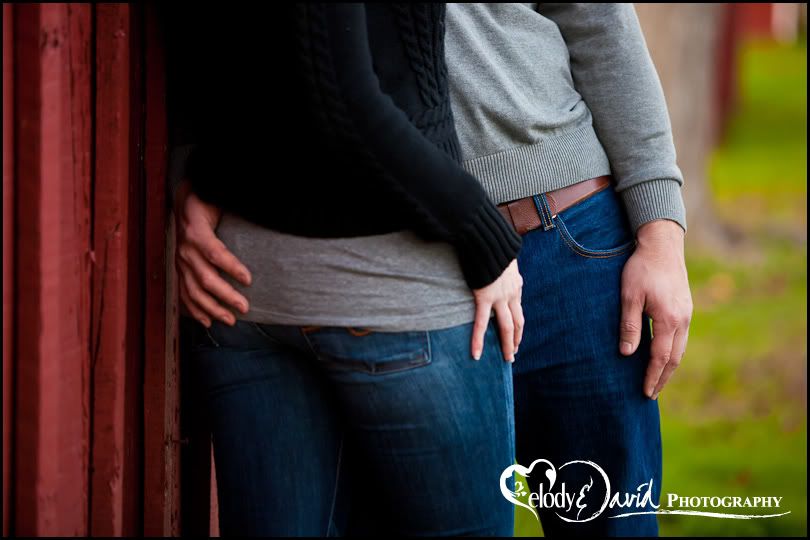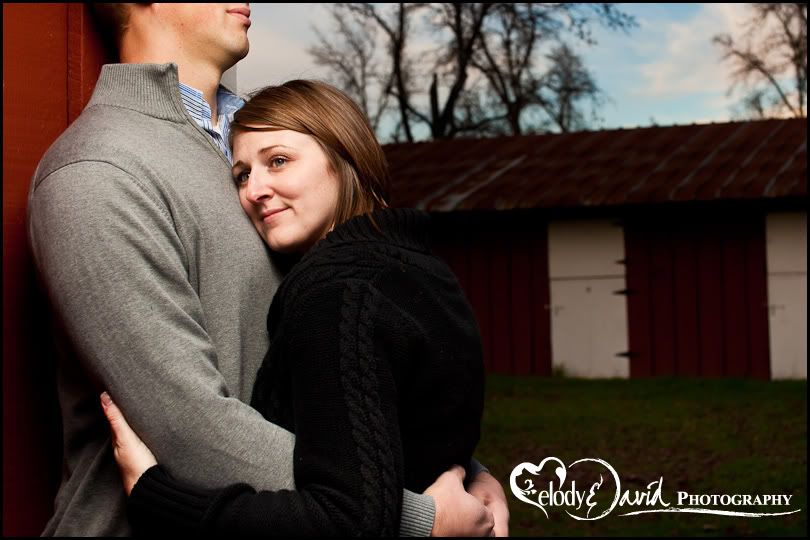 We also had the pleasure of incorporating Sadie and Sam into some shots. Working with dogs is a lot like trying to wrangle small children, but if you're patient and have the right treat, you can get some pretty fantastic shots. I think that Erin was worried that they didn't turn out, but I'd be one to disagree.
While we didn't plan the first shot this way, it just so happened to work out that Sadie who was a bit more mellow was on Will's side and Sam, who had a bit more spunk that day, was on Erin's side. It was as though they knew what would make a strong composition. In fact, in nearly all of the shots, Sam stayed closer to Erin and her black sweater. We absolutely love how these turned out.
For friends and family that would like to see the entire session, if you follow this
link
to their online gallery and pre-register, you'll be given a $5 discount to be applied to any purchases made from their gallery once Erin and Will release the event for public viewing. And as always, if you've enjoyed what you've seen and read here today, we encourage you to add us on
Facebook
and/or follow the blog.
Housekeeping Note:
You may have noticed during this post a bit of a format change. With the coming of the new year I wanted to make some changes to our branding and fix things that I was never really happy with. We now have a logo mark that will be placed on all of our branding materials and the title itself, I feel, flows much more smoothly now. The watermark will be faster to apply than the old system of placing a border around all the pictures, will allow us to show larger pictures, and the saved time will be applied to more blog posts.
For our facebook friends, (
if you aren't one, you should be, so get on it
) we'll be posting fewer images directly to FB and more to the blog and our soon to be new site. The reason for this change is that we need to drive more traffic to those two spots on the internet so that they show up in searches. Because FB is a closed platform, everything that happens on facebook stays on facebook. Images and comments posted there are not searchable by the rest of the web and we want to get the word out to as many people as possible.