Posted by David
Approved by Melody
For those that missed my momentary twittered shout of joy, I won a contest! I'll be heading up north to Seattle, Washington where I'll be one of five in-house students for the
CreativeLive
event with
Zack Arias
that will be webcast to the entire world.
Now I know what you're thinking, "Webcast? Pft. I can webcast to the entire world." Well CreativeLive events reach tens of thousands of viewers and their reach grows with each seminar. So for me, it's sort of a big deal.
When I sat down to write this blog I wanted to talk about my fears, and why this is so important to me. Then I realized that in order for you to really appreciate why it's so important, you kind of need some back story. So let's do this creative writing style and start from the start.
The Emperor Wears No Clothes:
So who is Zack Arias? Just the preeminent guru of lighting! Okay, so maybe that's debatable when you've got so many lighting courses out there, but he has been pretty important when it comes to the existence of Melody and David Photography.
He is a champion of the art that is slowly being leached out of photography, a father, a husband, a lover of music and of good beer. He knows what film is and how to shoot it, was classically trained but adapted with digital. He also has a guru beard, so that's gotta count for something, right?
(Photo at left is from a web search. It's the most often seen image of Zack and I've never seen a photo credit for it, so I can only assume it was a self portrait done for promotional reasons since he used it in his guest blog for Scott Kelby. I hope he doesn't mind my using it.)
Zack is a guy who went to school for photography, busted his butt, got a good job doing boring work shooting for catalogs, spent a lot of borrowed money trying to go big and then went bust. Life went to crap, he got a boring job outside of photography and decided to forgo his dreams. (Don't worry, I'm not outing him; he's very open about this.) Then, by happenstance, a friend got him back into photography.
With a borrowed camera and truck load of determination, he built himself up with a cash-on-hand business, taking baby step by baby step until he got to the point where people started flying him to places like Dubai and paying him good money to do three-day workshops.
You shoot in parks? So did he. Parking garages? The man practically invented the concept. Nikon? Yup. Canon? Yup. A real business on a real budget with four kids to feed. He was so dedicated to the new concept of frugality that his original workshops were all about how you could get by with just one light. You have heard of the One Light Workshop, haven't you?
Melody found him very early on in our adventure into photography. We started trying to figure out how we could round up the cash to visit my Noni back in Atlanta so that we could sneak out to one of his One Light Workshops. Unfortunately, we were on the same budget that he was on when he started out. It wasn't going to happen. But we continued to follow his blog, watched his critiques, and mused about someday making it to Georgia.
Along Came a Spider:
In the meantime, as Mel and I went from $50 sessions to $100 ones and signed wedding contracts that probably cost us more money than they made, Chase Jarvis brought Zack a proposal. Take your concept of free information and go BIG with it. (If you don't know Chase, look him up. He's an important character in the storyline but due to the fact that the majority of the population in this country hates reading, I can't go into his story here as well.)
A three-day workshop, going over everything Zack knew about starting a studio, broadcast live to the entire world via the web all for the price of . . . FREE fifty FREE. Despite having a keen business sense, he signed on anyway. ;o)
I remember that at the time of the first seminar, Melody and I were busy with something. I think I was in the middle of cleaning out a warehouse space that would eventually become our studio, and we had a shoot or something that weekend. As such, we took shifts watching the broadcast. Between the two of us, we watched the entire three day seminar more than once. Mel watched during the day, then I stayed up through the night to watch the rebroadcast for the other side of the world. When we were asked to go out and do something, we said, "Sorry, attending a seminar this weekend."
If I'm not mistaken, during that seminar he talked briefly about how if you want to do something, you set it up and do it; you don't wait for it to come along.
A month later we had our first shoot in the studio with my hand-crafted fifteen foot high cyc-wall on rollers. I'd found a handful of amateur models, paired them up with makeup artists, and we had a huge boudoir portfolio building session over two days. It was a lot of hard work and sleepless nights, but we did it.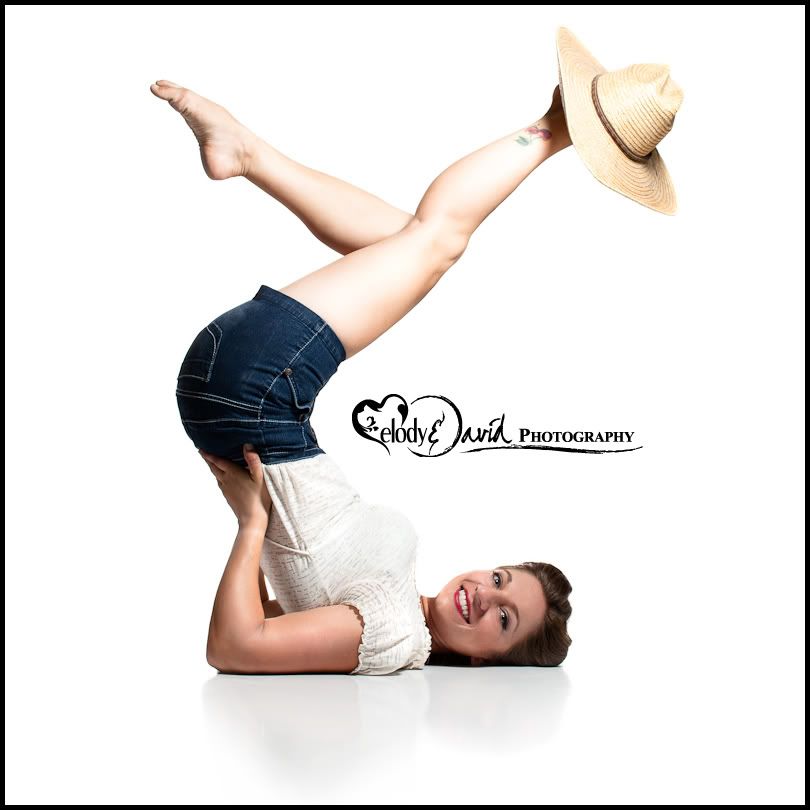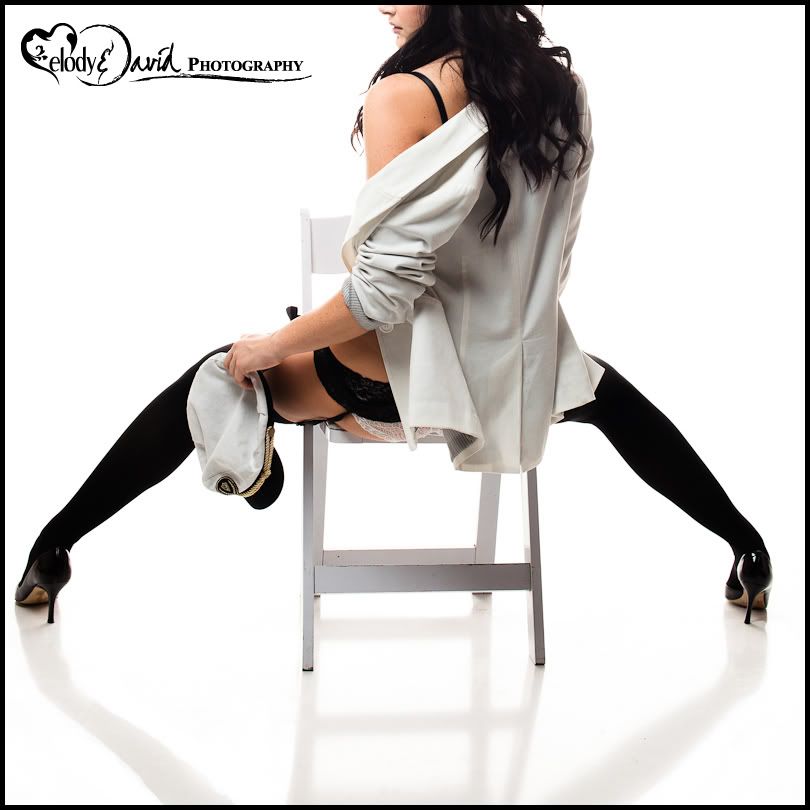 The above shots were from our first two sessions in the studio and were based on the concepts taught in Zack's first CreativeLive course. We used rented lighting and a whole lot of muffled curse words. Now we actually own our own lighting and don't owe anything on it.

That shoot would not have happened without Zack's inspiration. Throughout our journey, his insight and own tribulations have helped us along. So yeah, while I've seen a lot of instructors, gotten to meet McNally and Hobby when I was a "VAL" in San Jose -- Joe even hand-delivered orange juice to us VALS (Squeeeeee!!) and Mel was half-coerced into going up front as a demo model (Eeeeek, from Melody -- but Joe, if you're reading this, we're still waiting on that portrait) none of that really compares to getting to hang out for three days with the guy who was instrumental in shaping so much of our photography and how we look at running a business.
The Golden Ticket:
So how'd I win? I submitted a crap video that I'll now share with you.
I told you it was a crap video. How I won is pretty much beyond me. I like the theory that our friend Tina proposed: it came from the heart. That leads to what I really wanted to talk about, my fears heading into this trip. But like I said, few people reading this were English majors, so I'll save that for another post.
Next Up: A Pleasanton hills wedding of Jill and Al, then we'll get back to facing fears and taking every opportunity presented. We'll also talk a little about CreativeLive for those of you who are still wondering how a free service generates revenue.
House Keeping: Please excuse the changes in the blog and site you'll be seeing over the coming days. If you know of Zack at all, you know that he does website critiques and I'm terrified that part of the 3 days is going to be spent tearing to shreds all the online portfolios of the attendees. Hence, it has prompted me to do some serious overhauling before I get there. Hopefully, our website won't be publicly flogged, but if it is I'll have at least been able to sneak on a few extra pairs of underwear and maybe a couple Christmas sweaters before I get there. ;o)